Inauguration – French Wine Industry
Good morning all,
As the first article of the year 2020; the team wanted to wish you all a happy new year !
We were talking to you two months ago about our turning at Château de l'Aulee to create a video presentation of our wine containers. The end of the year has passed and our well-kept project must be revealed to you in the open : come and discover our site dedicated to wine growing in the United States ! Entitled French Wine Industry, this new company aims to meet the needs of the wine industry around the world and especially to the US market.
French Wine Industry was created thanks to a group of several French companies specialized in industrial products and services related to viti-viniculture and vinification; such as : Amos Industrie, Coup'éco Viti, Mecamarc, Valentin Thièrion, XT Vision.
The inauguration took place on Friday January 10, 2020 in Napa Valley, California.
After this inauguration day we had the great privilege of being invited on Sunday 12 January to a cocktail given by Jean-Charles BOISSET ; French winegrower owner of the Boisset collection with 24 estates in France, California and Canada ; as well as the presence of the French Ambassador to the USA ; Mr. Philippe ETIENNE. An article on Wine Business has been written occasionally on this interview.
We hope that this great news will lead to many opportunities.
If you want to watch the video and (re) discover our wire mesh wine containers click here.
Do not hesitate to contact us !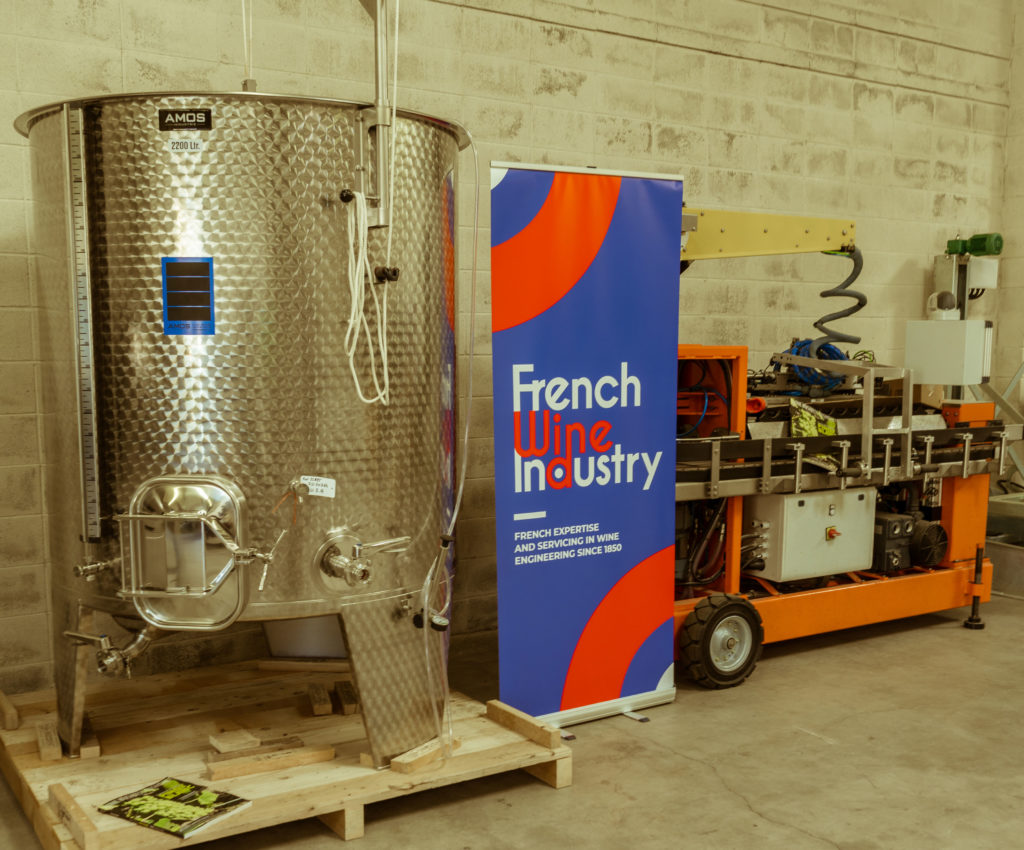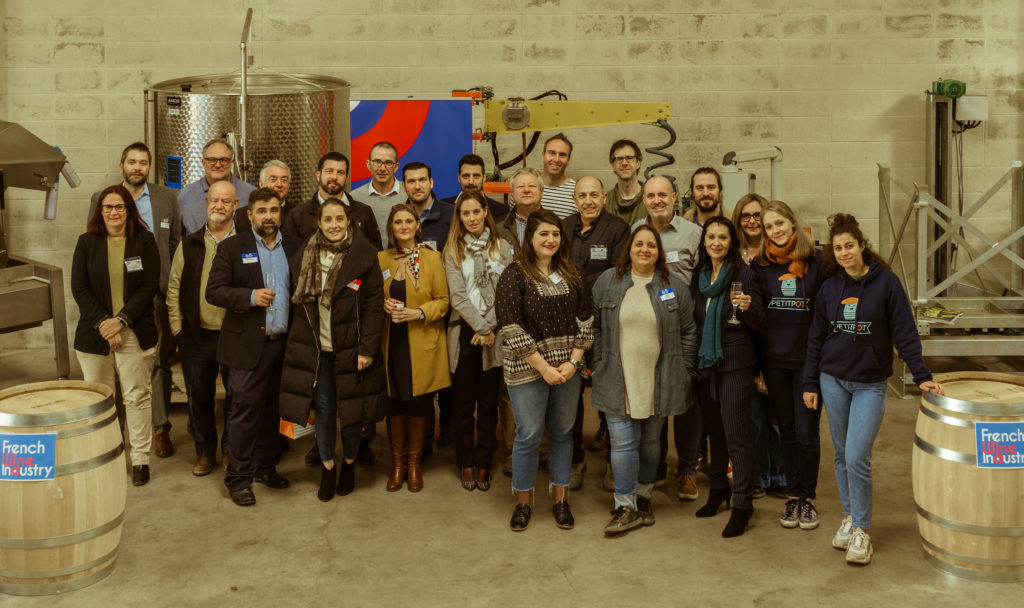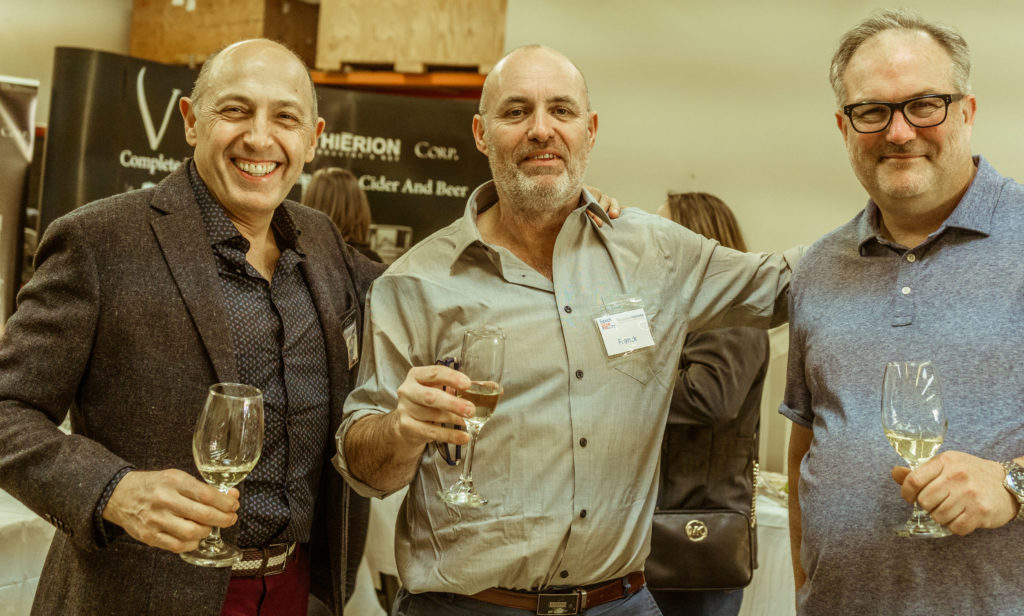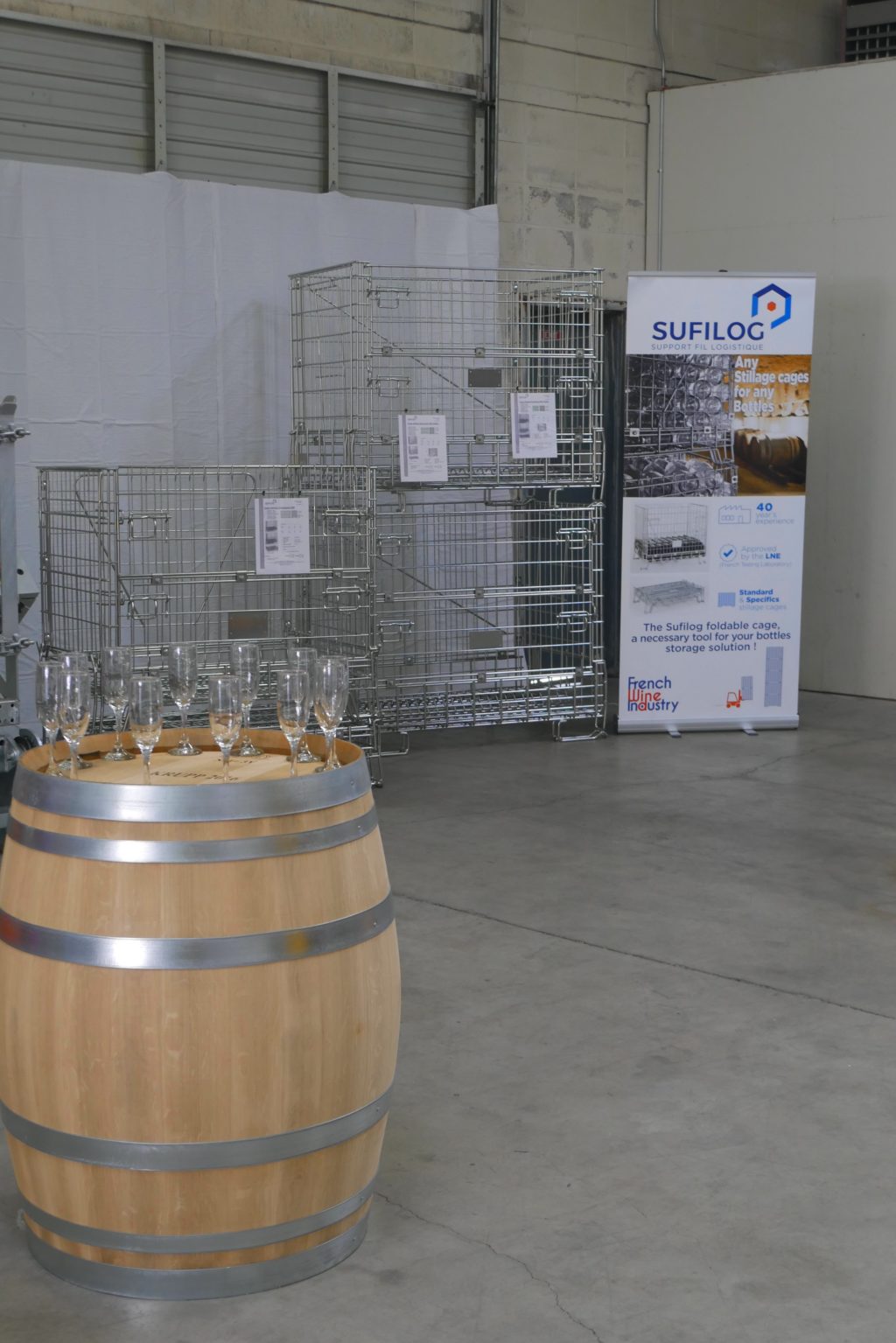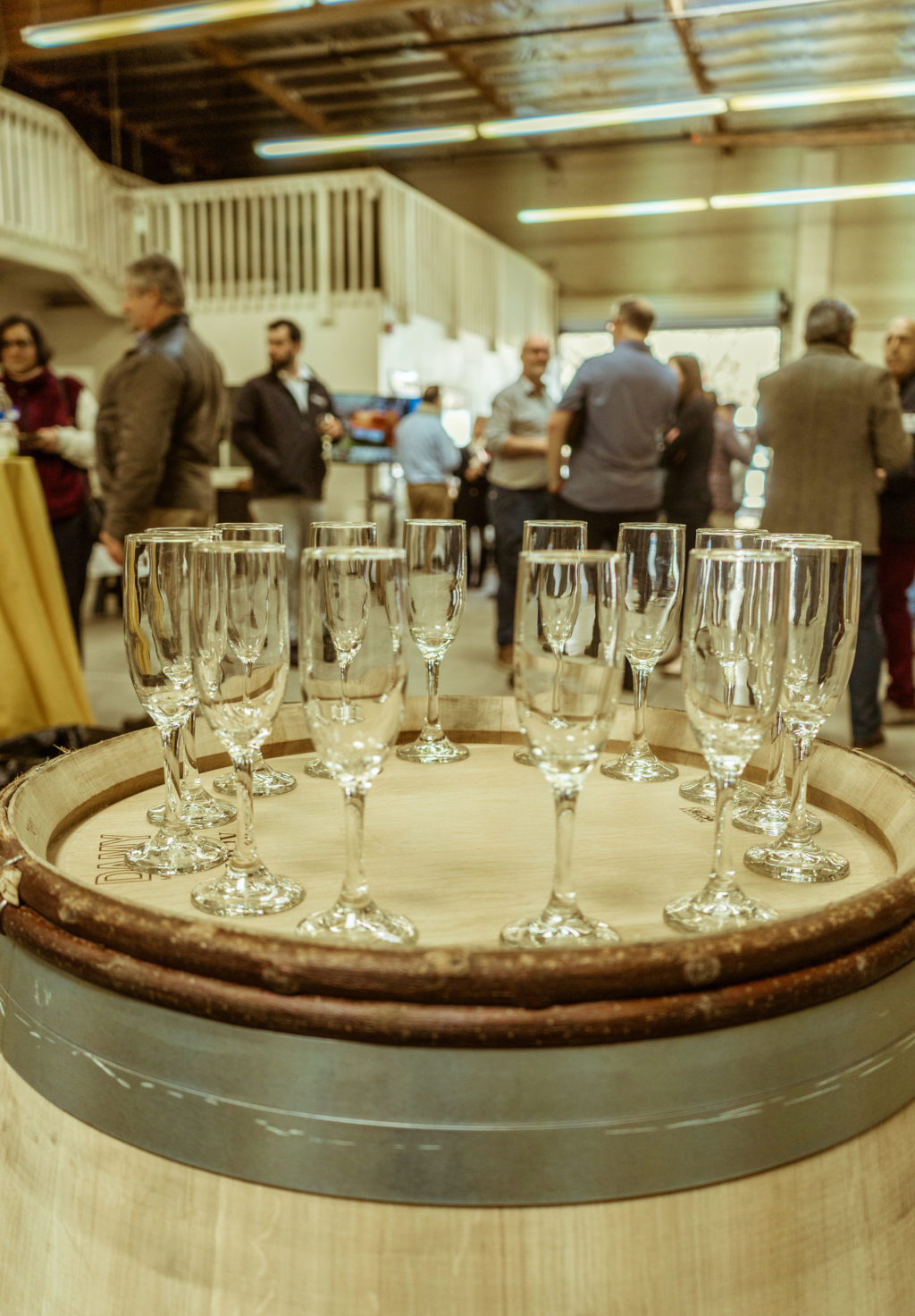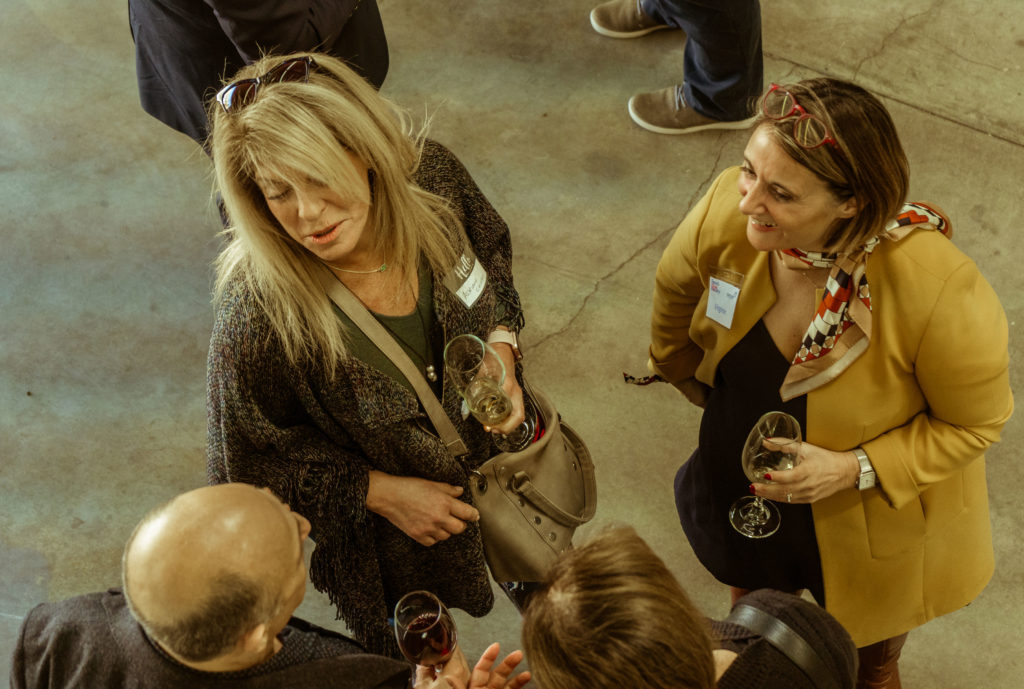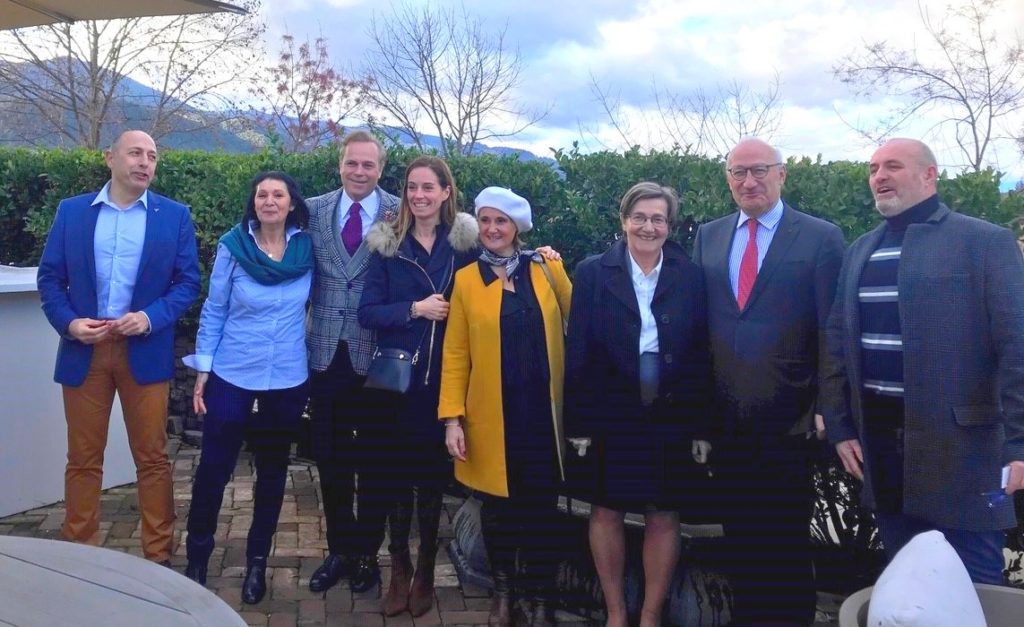 Sunday January 12 at 1881 Napa.
French Ambassador Philippe ETIENNE, second on the right ; and his wife, Patricia, third on the right. As well as Jean-Charles BOISSET, third from the left.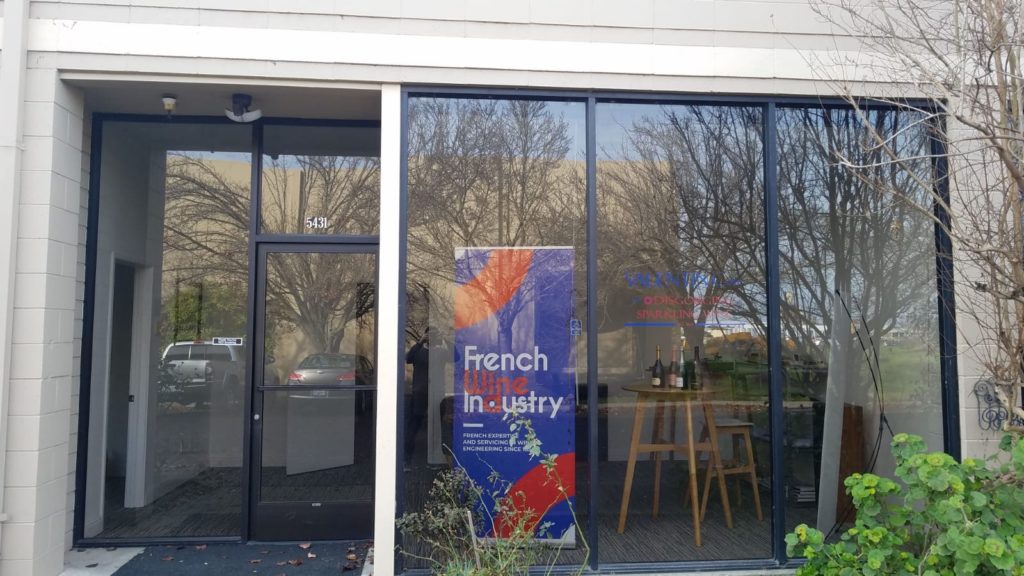 And here is our office located in California.